2 more picks today from when I ripped it apart at work
the carb basicaly stripped down on the float end (The pilot jet is still in there, but meh.)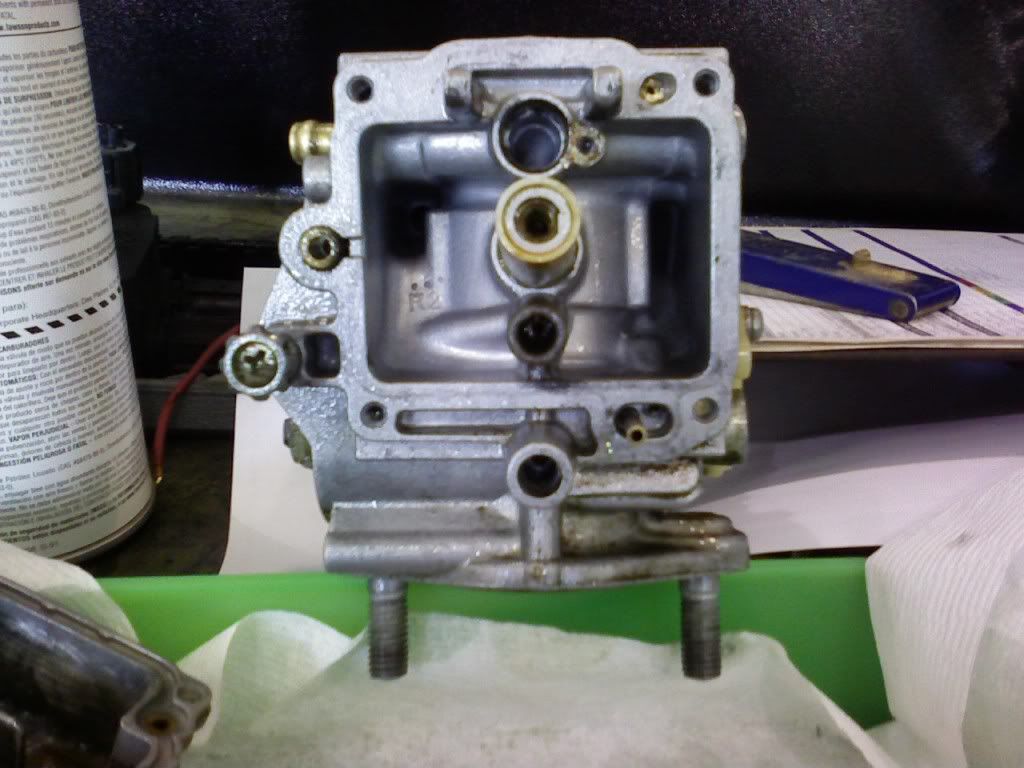 and the tidbits that came off of it.
now that Ive had it apart, starred at it, played with it, figured out what passages run to where and how n when, I got this thing pretty well figured out!
It isnt scary at all anymore!!
I did strip the head off the little brass piece for where the fuel enters the float bowl, but meh, its inconsequential.
also, I ran and grabbed a 147.5 jet from the dealer.
I wanted a 150 as well, but they didnt have one. I wwhish it was the other way around, so I could start richer and go leaner, but meh.
considering my machine has exauhst, K&N filter, and stage1 hotcam, its kinda scary that its still setup on all stock jets..
I suppose the recently developing backfires where trying to tell me something??? lol
oh well. she'll be all cleaned and rebuilt by tommorrow night.
If I didnt just undergo 6hours of driving after work to go pick up the lil bro in law and his buddy who got rained out down where they were working for the summer, I woulda had back together and in tonight.. meh.
at least if I want the other jet, they can have it ordered and in within a day, but i said screw it, Im almost broke, even though its only 5$ figured I may as well just try the 147.5 n see how she does n go from there.
oddly enough, reading the plug, it seemed almost borderline rich. of course the choke issue was there as well. And Im wondering if maybe the plug isnt just a bit too hot for it.
ah well.. I'll get her over the next week or two. test and cahnge it each day and check her.